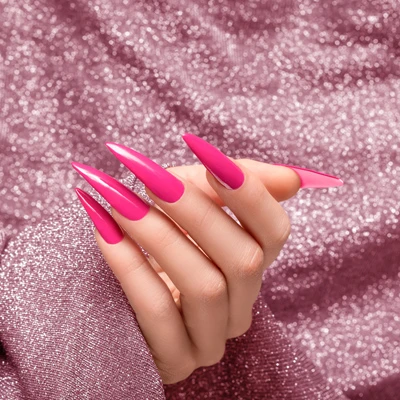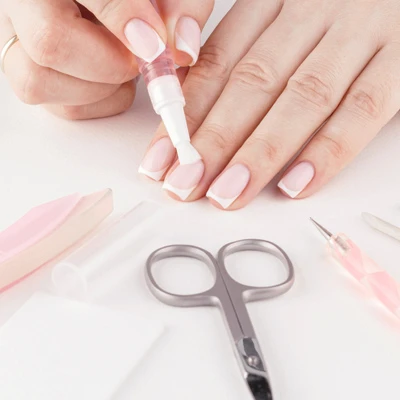 Volcano Gold CBD Pedicure with Free Hot Stone Massage$81
with Gel$96
CBD Plus EDITION: CBD is a compound that is found in Cannabis. Don't worry, it does not contain THC compounds that get you high. CBD can provide many benefits including stress reduction, pain relief, moisturization, and the reduction of inflammation and minor aches and pains.
*Relax & Rejuvenate with Exfoliating & Moisturizing benefits!
*Detox with BUBBLING & FIZZING action!
*This treatment features the following steps:
- CBD Detox Volcano Crystals
- CBD Detox Volcano Activator
- CBD Exfoliating Sugar Scrub
- CBD Collagen Organic Cream Mask
- CBD Collagen Organic Massage Lotion
- Hot Rock Treatment
CBD Infused Serum Spa Pedicure with free Hot Stone Massage$81
with Gel$96
Pamper yourself with this amazing pedicure! pyramid spa pedicure with CBD including serum made in the USA
**5 Steps
Step 1: Fizzy Tablet
Step 2: Exfoliating Sugar Scrub
Step 3: Purifying Clay Mask
Step 4: Massage Lotion
Step 5: Restoration Serum
**10 scents for your choice:
HYDRANGEA - Sophisticated
CHRYSANTHEMUM - Gorgeous
LAVENDER - Calm: Made with CBD
GREEN TEA - Anti-Aging: Infused with CBD
LEMONGRASS - Relieve: Infused with CBD
LOTUS - Delicate
JASMINE ABSOLUTE - Fresher
PINK PEONY - Beautiful
RED WINE - Rejuvenate
JASMINE - Anti-Inflammatory
Collagen Spa Pedicure$71
with Gel$86
• STEP A - Collagen Crystals: Fill the spa bowl with warm water. Turn off jets. Add a packet of Collagen Crystals to the spa water. Soak for 3 minutes.
• STEP B - Collagen Sugar Cane Scrub: Apply Collagen Sugar Cane Scrub and massage skin to exfoliate for a more vibrant, appearance. Rinse and towel dry.
• STEP C - Collagen Cream Mask: Apply Collagen Cream Mask evenly and allow to dry for 2-3 minutes. Wipe off with a warm damp towel.
• STEP D - Collagen Muscle-Relaxing Gel: Apply Collagen Muscle-Relaxing Gel and massage into the skin for relaxing muscles with a warm, soothing effect.
• STEP E - Collagen Massage Lotion: Apply Collagen Massage Lotion and work into skin for a silky soft finish.
• STEP F-FREE GIFT - Collagen Serum Lotion: Collagen Serum Lotion is a free gift! Apply as needed to maintain skin softness! Collagen enhanced for lasting moisture to help slow the rate of aging skin.
** 6 scents for your choice: Crystal Waters, Sweet Orange, Luxury Pearl, Lemon Splash, No.5 Perfume, Lavender & Lace.
*Add-on services
Paraffin Wax $10
Keratin Gloves $10
Aloha Deluxe Spa Pedicure$61
with Gel$76
Indulge yourself in this pedicure that comes with a sugar scrub, mask, hot stone massage, and paraffin wax to help nourish the skin while soothing sore muscles and joints.
Tomball Special Pedicure$51
with Gel$66
Renew your feet with the Deluxe Spa Pedicure that includes a sugar scrub, mask, and hot stone to help restore moisture and elasticity to your skin.
Deluxe Spa Pedicure$41
with Gel$56
Get refreshed and reinvigorated! This treatment comes with a sugar scrub and mask.
Spa Pedicure$31
with Gel$46
Spa Pedicure gently renews your foot and gives you a calming experience.